Legislative Update – Spring 2022
Federal Issues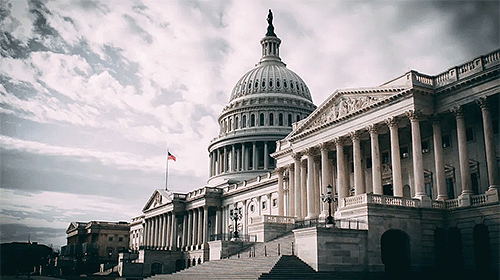 The financial environment in which Hampton Roads Transit operates eased somewhat on March 15 when President Biden signed legislation providing $1.5 trillion to pay for the nation's defense and non-defense needs.
This means that money used for programs HRT relies upon to provide services and build capacity will receive larger sums than previously available – and that improves chances that HRT can successfully compete for grants it needs.
Just over 20 percent of HRT's operating revenue is derived from federal sources. Passage of the FY22 Omnibus Appropriations bill resulted in the following changes:
$16.3 Billion for public transportation – an increase of $3.3 Billion from the FY21 Transportation Appropriations Act.
$13.4 billion for transit formula grants
$2.25 billion for Capital Investment Grants
$504.3 million for Transit Infrastructure Grants and projects
$175 million for Buses and Bus Facilities grants, An additional plus-up of $250 million
$75 million for Low or No Emission grants
$19.5 million for Ferry Boat service grants
$200.8 million for community project funding (i.e., earmarks)
In addition, HRT received good news in a specific request it made to help build the new Southside Bus Operating and Maintenance Facility which will replace our Parks Avenue garage. The agency learned that it was awarded $5 million through a Congressionally Directed Spending earmark, sponsored by U.S. Rep. Elaine Luria.
HRT will need the money because the planned facility – land, engineering, construction, etc., – is projected to cost about $69 million. HRT is also seeking an additional $25 million under a separate infrastructure and sustainability fund.
COVID Fight Continues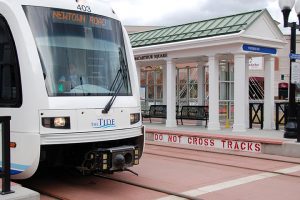 HRT will receive additional American Rescue Plan (ARP) funding to help with COVID related relief efforts. The nearly $53 million will be used to increase passenger amenity cleaning frequency by four times the originally budgeted amount to ensure that passenger health and protection Against the COVID-19 virus and other pathogens.
It also provides additional pay for attracting and retaining qualified bus operators using attendance premiums and retention bonuses and provides those same incentives for new staff required to support expansion of as part of the "757 Express" program.
HRT also will use the money to keep its increasing inventory of shelters clean Additionally, ARP funds will allow HRT to backfill the $7 million in lost farebox revenues between FY2018 and FY2024, assist the agency in covering the increase of diesel fuel prices of nearly $1.1 million due to the additional revenue miles of service as part of the "757 Express" program, and cover anticipated rises in diesel fuel prices.
State Legislature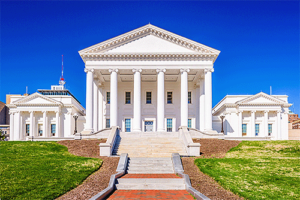 When the Virginia General Assembly adjourned on March 12, legislators had not completed work on the budget. Two major issues under consideration are Gov. Glenn Youngkin's proposed repeal of the sales tax on groceries and a proposed suspension of the fuels tax increase passed by the General Assembly in 2021.
Both proposals would have a negative impact on transportation funding throughout the Commonwealth and on public transportation in Hampton Roads. Governor Youngkin has called a special session of the General Assembly requiring legislators to return to Richmond on April 4, 2022, to complete the budget process.
Other legislative initiative related to public transportation in Virginia were passed during the 2022 legislative session, including legislation modifying the allocation of the Transit Ridership Incentive Program (TRIP) to provide a minimum of twenty-five percent of overall funding to both free and reduced fare programs and programs of regional significance while another bill directs the Secretary of Transportation to promote attainment of commercial driver's licenses.