Legislative Update – Spring 2022
Federal Issues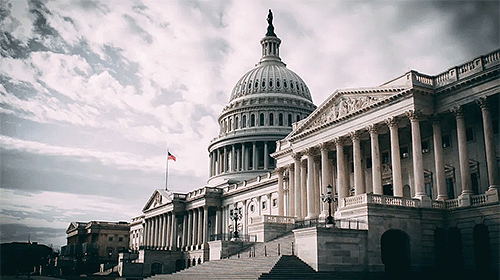 The financial environment in which Hampton Roads Transit operates eased somewhat on March 15 when President Biden signed legislation providing $1.5 trillion to pay for the nation's defense and non-defense needs.
This means that money used for programs HRT relies upon to provide services and build capacity will receive larger sums than previously available – and that improves chances that HRT can successfully compete for grants it needs.
Just over 20 percent of HRT's operating revenue is derived from federal sources. Passage of the FY22 Omnibus Appropriations bill resulted in the following changes:
$16.3 Billion for public transportation – an increase of $3.3 Billion from the FY21 Transportation Appropriations Act.
$13.4 billion for transit formula grants
$2.25 billion for Capital Investment Grants
$504.3 million for Transit Infrastructure Grants and projects
$175 million for Buses and Bus Facilities grants, An additional plus-up of $250 million
$75 million for Low or No Emission grants
$19.5 million for Ferry Boat service grants
$200.8 million for community project funding (i.e., earmarks)
In addition, HRT received good news in a specific request it made to help build the new Southside Bus Operating and Maintenance Facility which will replace our Parks Avenue garage. The agency learned that it was awarded $5 million through a Congressionally Directed Spending earmark, sponsored by U.S. Rep. Elaine Luria.
HRT will need the money because the planned facility – land, engineering, construction, etc. – is projected to cost about $69 million. HRT is also seeking an additional $25 million under a separate infrastructure and sustainability fund.
Fiscal Year 2023 Transportation Appropriations Bill
On July 20, 2022, the House of Representatives passed the Fiscal Year (FY) 2023 Transportation, Housing and Urban Development (THUD) Appropriations bill as part of a minibus package with five other appropriations bills. This bill fully funds (and, for some programs, actually exceeds) the public transit commitments authorized under the Infrastructure Investment and Jobs Act (IIJA). However, these numbers could change because Republican and Democratic lawmakers have not yet agreed on the top-line spending levels for appropriations bills this year.
In a typical year, the House and Senate would each agree to their top-line numbers, pass their twelve appropriations bills – the House is now 50 percent of the way there – and then conference their bills to resolve any differences. However, with August recess and midterm elections looming, Senate Appropriators have determined they will release draft appropriations bills before the end of the month.
It is unclear at this time exactly how the appropriations process will play out, but we believe Congress will likely return from August recess and pass a short-term Continuing Resolution before the September 30 end of the fiscal year to give appropriators additional time to reach consensus on spending levels and bill text for the 12 annual appropriations bills or, more likely, one omnibus bill.
State Legislature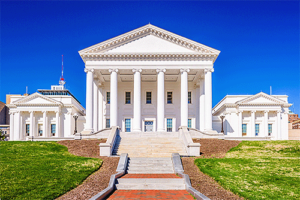 The Virginia General Assembly reaffirmed its commitment to supporting Hampton Roads Transit during the 2022 Legislative Session.
The Hampton Roads Regional Transit Fund maintained its dedicated funding, and the stream of revenue provided by the state's gas tax will continue without interruption. In addition to these successes, three bills passed and were signed by the Governor that have the potential to enhance the reliability, safety, efficiency, and sustainability of public transit not only in Hampton Roads but throughout the Commonwealth.
House Bill 142 and Senate Bill 342 mandate increased funding for programs to reduce the impact of public transit fares on low-income riders and also requires increased support for regional transit initiatives.
It is now easier for HRT and other public transit agencies to purchase buses with the passage of SB281, which will also allow local and non-profit transit agencies to use federal funds to procure buses.
Finally, paying for paratransit services will be more convenient with the passage of HB641, which authorizes the collection of cash fares on all rides arranged through public transit.