Careers on the Move
Hampton Roads Transit is looking for dynamic, customer service oriented, and energetic people to become part of a committed team providing excellent and effective public transportation to the Hampton Roads region.
Learn about…
Operator Opportunities Even if you've never operated a bus before, HRT will give you the confidence and training to take charge of a vehicle.
Maintenance Opportunities If you're looking to get your career moving, learn new skills, and make an impact on a regional scale, you are in the right place!
Technology Opportunities We offer unmatched benefits and competitive wages in a stimulating environment that will provide you with the flexibility and training tools to grow.
Work in Transit
HRT is proud to be an Equal Opportunity Employer. If you need reasonable accommodations to complete the HRT employment application and/or the interview, contact HRT Human Resources at (757) 222-6000 or email careers@hrtransit.org.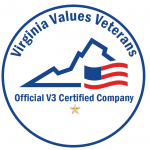 Please be aware that it is our policy to check all references and driving records, complete academic verifications (when required) and perform civil/criminal background checks for all positions. Drug tests are required for all positions. Participation in HRT's Drug Free work place program is a requirement for all employees, and therefore is a condition of employment.
Stability Is Here
Paid training to get your Commercial Driver's License (CDL)
Positions in Norfolk and Hampton
Room for advancement
Step increases
Guaranteed 40 hours
Opportunity for overtime
Uniform allowance
Apply Now
Sign up for email alerts:
ERROR
THANK YOU