GoHRT Mobile Ticket App
The GoHRT app lets you purchase and use fares for the VB Wave instantly on your phone—anywhere, anytime. Just download the free app, register your debit/credit card or PayPal account in our secure system, and you're ready to go.
Third-Party Developments
Hampton Roads Transit (HRT) is providing real-time data on an experimental basis. Below, you can find some of the applications that have already been created for HRT riders.
Please keep in mind that HRT did not create the applications below and makes no claim about their accuracy. HRT is not responsible for any virus, damage, or issue arising from the use of these apps. If they cause damage to your device, HRT is not responsible – HRT does not provide support for these applications. Proceed with care and understand any usage charges that may apply to you. HRT reserves the right to remove or modify this real-time data listing without notice. Please contact the developer of the listed third-party apps with any concerns or issues.
Check the reviews before downloading or using any third-party transit app.
Developers
Developers, who are interested in using HRT's data, can download the GTFS data: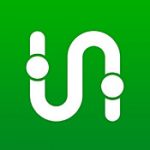 Transit
Wherever you are, just pull Transit out of your pocket and quickly know when the next bus or train is arriving. Not sure what's the fastest way? Use our easy-to-use trip planner to find your way.
Link »