NORFOLK, VA – Hampton Roads Transit is replacing hundreds of bus stop signs. It is part of a pilot program to standardize HRT's bus stop signage while optimizing the customer experience, emphasizing visibility, prioritizing sustainability, and minimizing vandalism.
The newly designed signage includes a single panel with the bus stop number prominently featured in large font at the top of both sides of every sign. All signs will be printed on reflective vinyl for greater overall visibility and reinforced with anti-graffiti overlaminate to make cleaning easier and more effective. All route information will be displayed on the side facing oncoming traffic. The other side will feature a QR code linking customers to Real-Time Bus information and HRT's Am I Clean Program.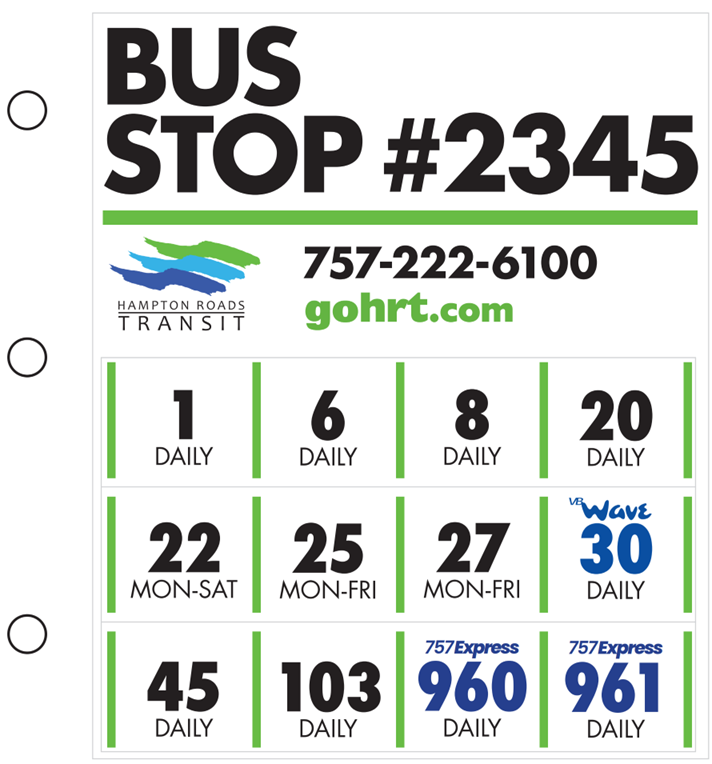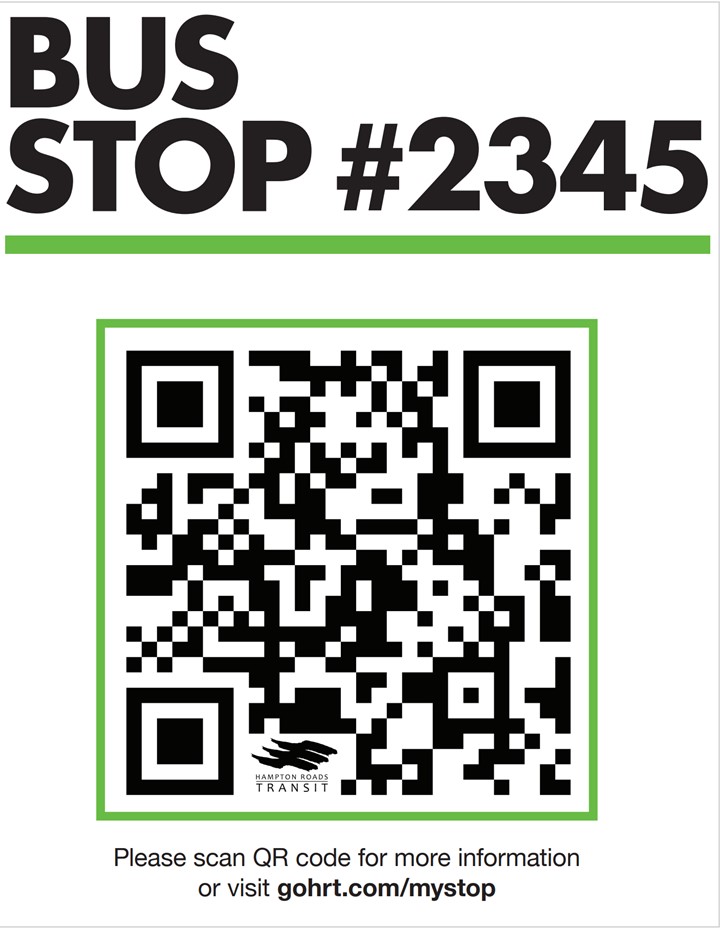 The design will make it easier to implement future changes and save costs. For example, stickers or decals can easily be placed over an individual section without needing to replace the entire sign.
Pending a successful rollout and positive customer feedback on this exciting new program, the agency's goal is to install these new signs at all bus stops system-wide over the next year.
HRT's mission is to connect Hampton Roads with transportation solutions that are reliable, safe, efficient, and sustainable. To learn more about transit services, visit gohrt.com.