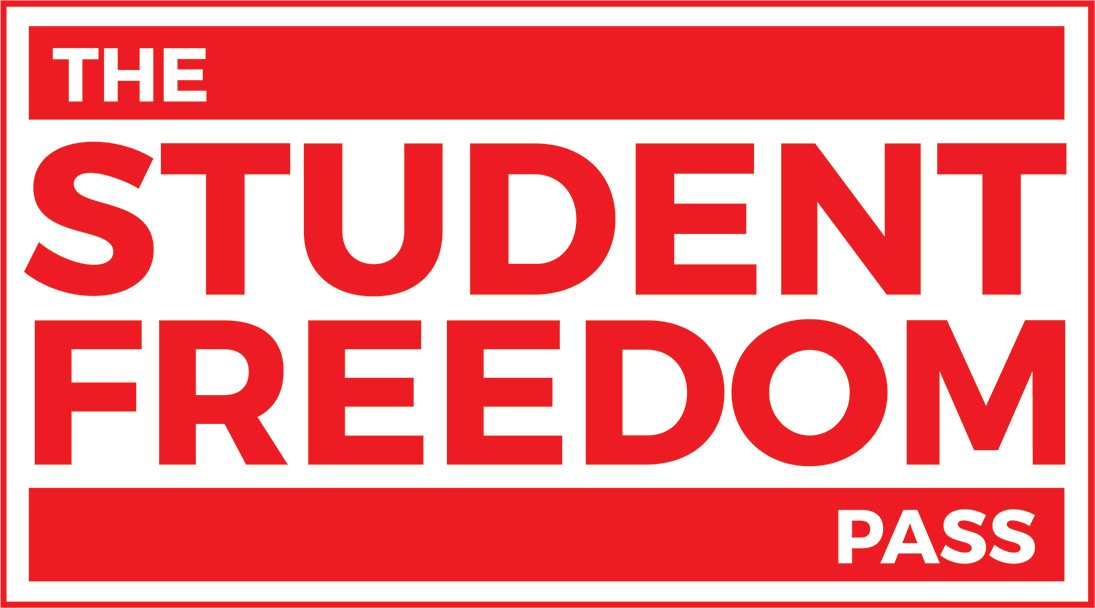 All children 17 years old and under ride free with a fare paying adult.
The replacement fee for a lost Student Freedom Pass is $15. Limit of one replacement per calendar year. You must bring your qualifying documentation in order to receive a replacement.
You do not have to be a student to apply.
In all cases, the Student Freedom Pass will expire two months after the student's expected high school graduation date, or the 18th birthday, whichever is later. Any exceptions to this policy will be handled on a case by case basis.
If you're a college student, many local colleges participate in HRT's GoPass365 program.
Questions?
Email studentfreedompass@hrtransit.org.
*Your Privacy
HRT uses information provided on the application exclusively to determine an individual's eligibility for the Student Freedom Pass program. Unless required by law or compelled by court order, HRT does not sell, distribute or otherwise disclose any information obtained during the Student Freedom Pass application process to third parties.