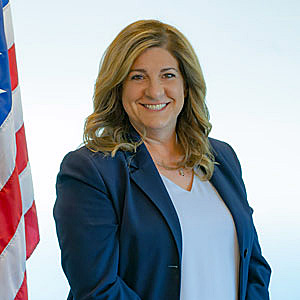 Dawn Sciortino is the Chief Safety Officer. She is responsible for all Safety and Risk Management programs at HRT and for ensuring compliance with all Federal and Commonwealth regulatory safety requirements.
Sciortino has 23 years' experience in safety management with a background in statistics needed to make decisions on safety analysis. She is well versed on safety regulation standards across the transportation industry.
She previously worked at the Port Authority of New York and New Jersey at the JFK International Airport's AirTrain system, providing oversight on the development and implementation of system safety programs.
Previously, she worked for Parsons Brinkerhoff, an international design and engineering firm now known as WSP USA, as a safety consultant, and at Bombardier Transportation. She also worked at the American Public Transportation Association as a Senior System Safety Auditor.
She graduated from of The State University of New York at Albany in 1995 and earned a Master of Science Degree at the University of Baltimore in 1997.