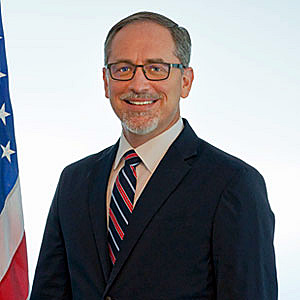 Dr. Brian Smith serves as Deputy CEO, working in close coordination with the CEO and collaborating with senior managers across all functional areas for day-to-day administration, development, implementation and monitoring of policies, plans, programs, procedures, and full operations of HRT.
Brian is a fourteenth generation native of Hampton Roads and a US Army veteran, having served with the First Infantry Division. He is a LEAD Hampton Roads 2016 graduate and active community volunteer.
Brian has completed executive training through MIT Sloan and holds doctorate in organizational leadership, in addition to a seminary degree from Regent University. In 1999, he was a Delta International Scholar and studied abroad in Belgium. His dissertation focused on leadership in collaborative regional networks. He also has a master's degree in public policy (Regent) and an advanced certificate in public administration from Old Dominion University with an emphasis on public budgeting and finance.