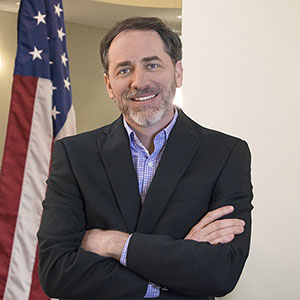 Brian Smith is the Chief of Staff. He works directly with the CEO and executive team members to manage the agency with a goal of increasing productivity and the alignment of resources to objectives. He directs special projects and initiatives ranging from strategic planning, to facilitating the legislative agenda on behalf of the CEO. He also oversees the agency's grants administration efforts.
Brian is a LEAD Hampton Roads 2016 graduate. He is a fourteenth generation native of Hampton Roads and a US Army veteran, having served with the First Infantry Division. An active community volunteer, Brian is also an appointee to Virginia's Transit Service Delivery Advisory Committee, representing the Virginia Transit Association. He also serves on the Master of Public Administration National Advisory Board for Regent University.
Brian holds a seminary degree and a doctorate in organizational leadership. In 1999, he was a Delta International Scholar and studied abroad in Belgium. His dissertation focused on leadership in collaborative regional networks. He has a master's degree in public policy from Regent University and an advanced certificate in public administration from Old Dominion University with an emphasis on public budgeting and finance.