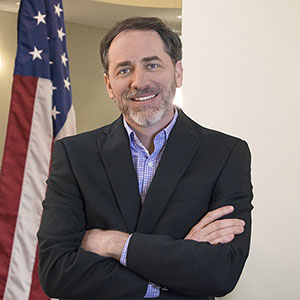 Dr. Brian Smith serves as Deputy CEO, working in close coordination with the CEO and collaborating with senior managers across all functional areas for day-to-day administration, development, implementation and monitoring of policies, plans, programs, procedures, and full operations of HRT.
Brian is a fourteenth generation native of Hampton Roads and a US Army veteran, having served with the First Infantry Division. He is a LEAD Hampton Roads 2016 graduate and active community volunteer. Brian currently serves on Virginia's Transit Service Delivery Advisory Committee, representing the Virginia Transit Association, as well as the Master of Public Administration National Advisory Board for Regent University.
Brian has completed executive training through MIT Sloan and holds doctorate in organizational leadership, in addition to a seminary degree from Regent University. In 1999, he was a Delta International Scholar and studied abroad in Belgium. His dissertation focused on leadership in collaborative regional networks. He also has a master's degree in public policy and an advanced certificate in public administration from Old Dominion University with an emphasis on public budgeting and finance.