The Tide 11th Anniversary
August 19, 2011-2022
Happy Birthday to The Tide! Eleven years ago we introduced Virginia's first light rail system. Since opening, there have been more than 13 million boardings on the 7.4 mile route between Eastern Virginia Medical Center and Newtown Road.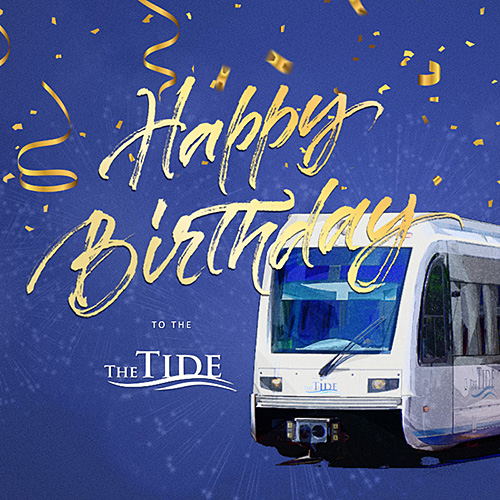 The Kirn Memorial Library stood for 47 years at what is today the MacArthur Square Station. Demolition began in July 2009. It was named after German immigrants Henry and Elizabeth Kirn whose daughter, Bessie, donated money to build the library. The Kirn was replaced with an expanded Slover Library at 235 East Plume Street.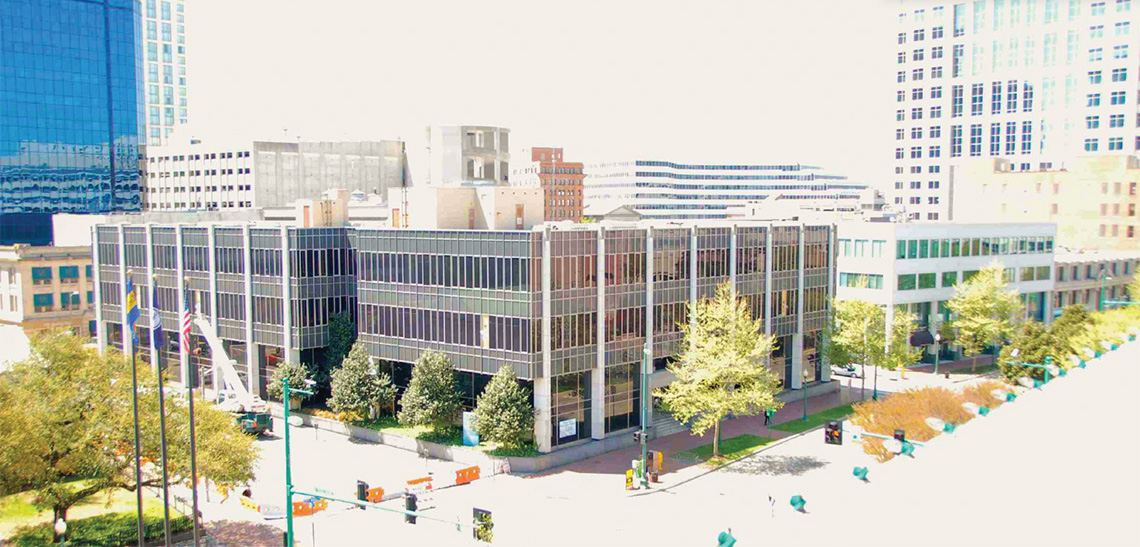 The light rail project brought significant change to Norfolk, particularly Monticello Avenue, which was substantially demolished and rebuilt with improved storm water management capabilities — and a new light rail line down the middle.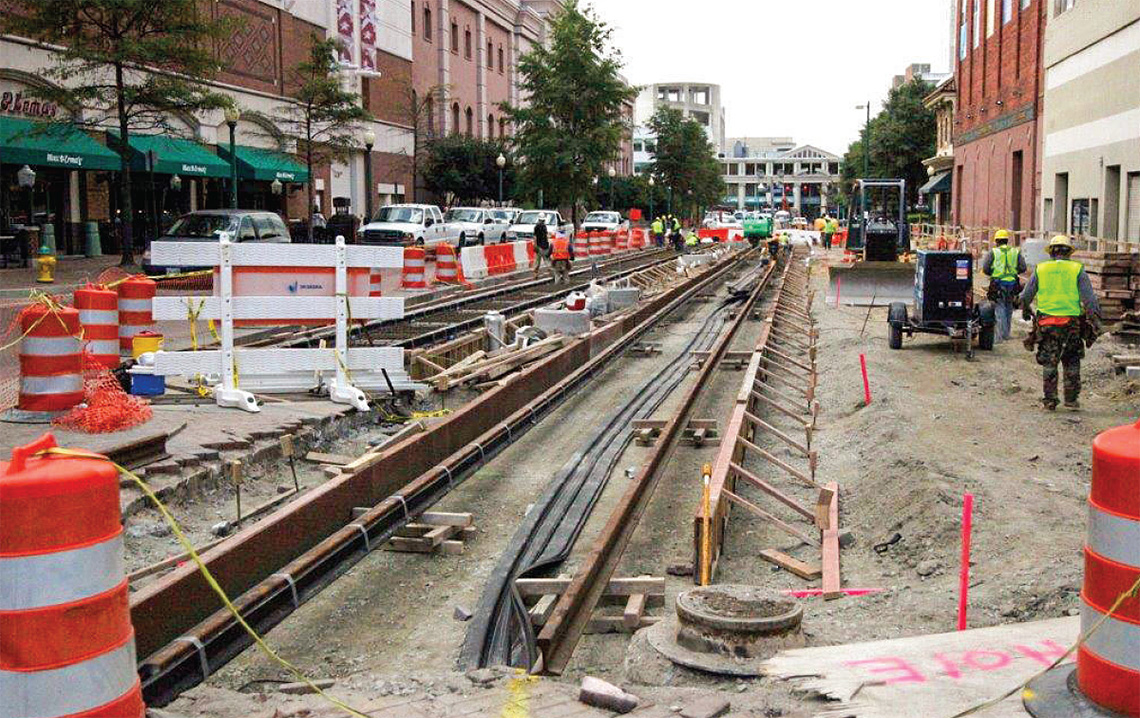 The Siemens S70 light rail trains were built in Sacramento, CA, starting in April 2008. Each train cost about $3.9 million, and we bought nine of them. The first train was numbered 407 using the number that marked the last streetcar that ran Norfolk.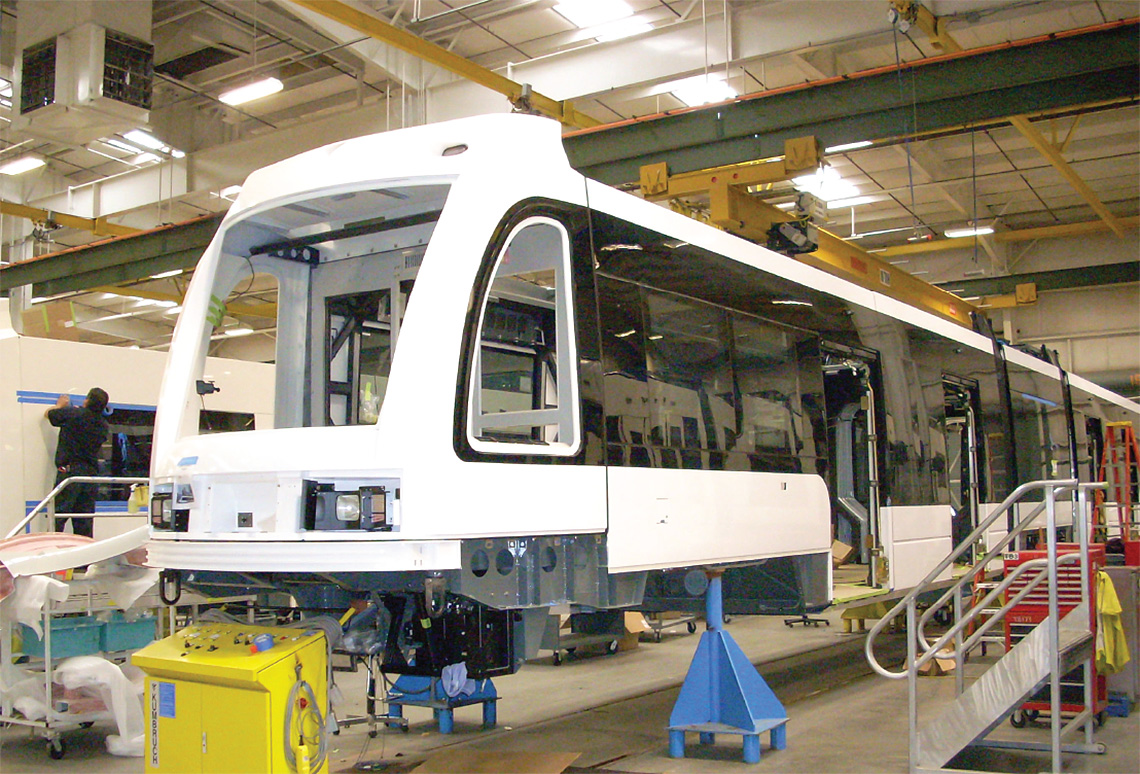 The ribbon cutting marked an impressive milestone. Present were commissioners, the Federal Transit Administration, elected officials and senior staff.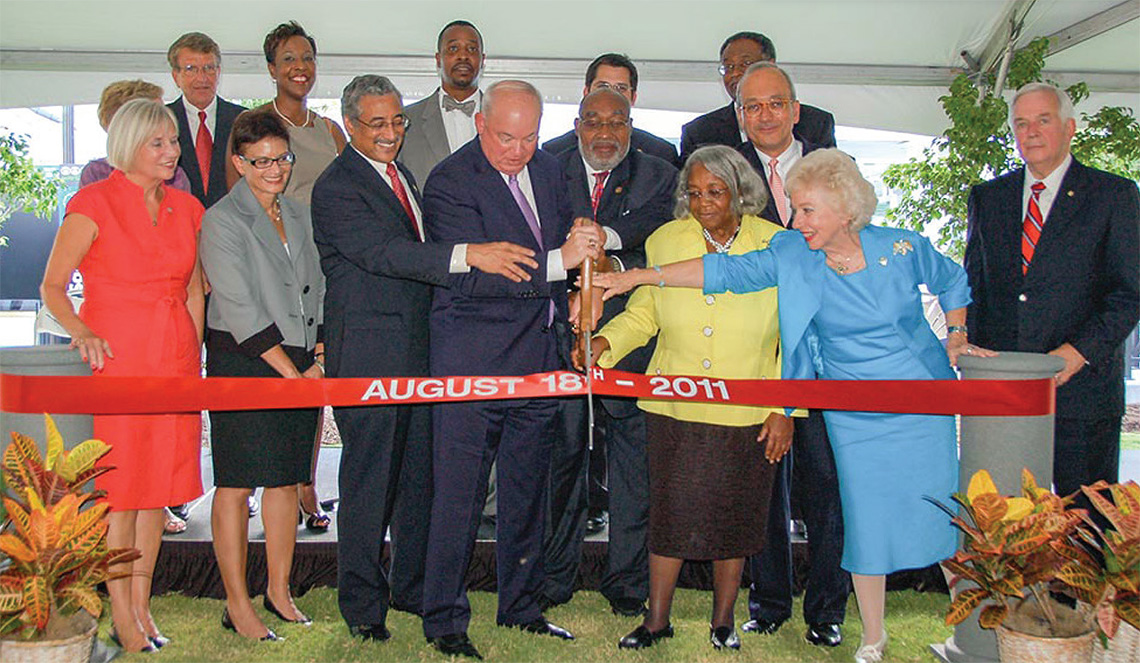 Lines on opening day were long, but citizens were patient under the hot summer sun for a chance to ride the new system.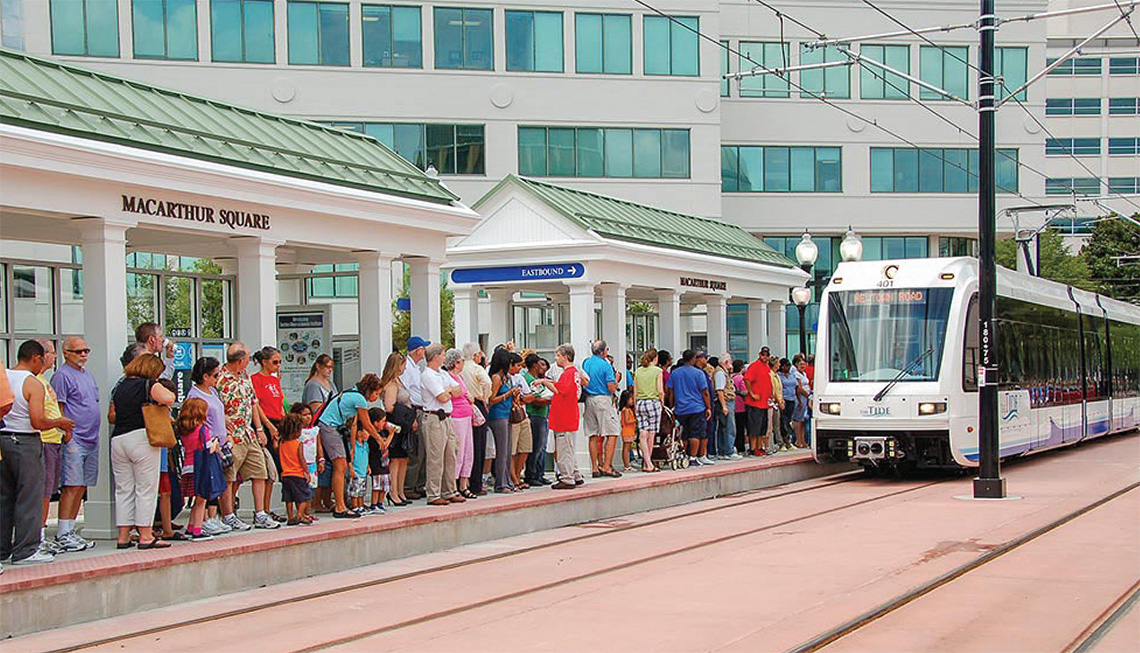 The main control room at the Norfolk Tide Facility, 1850 East Brambleton Avenue, keeps track of each train as it moves through the system. Cameras monitor platforms as well.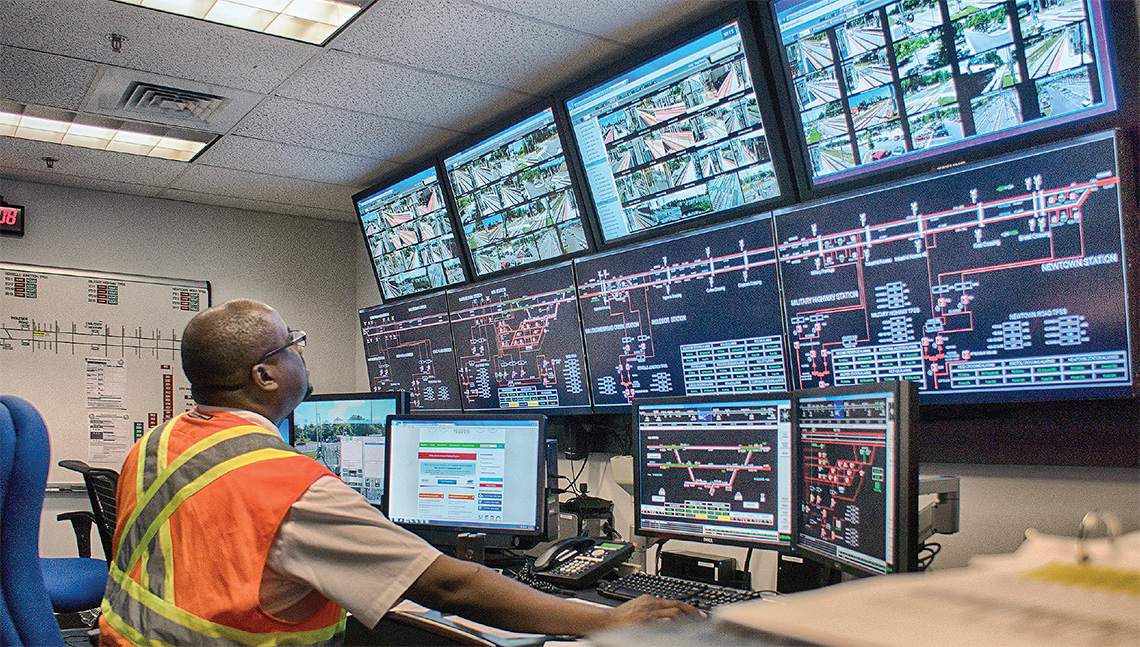 Celebrating MEAC on a winter afternoon.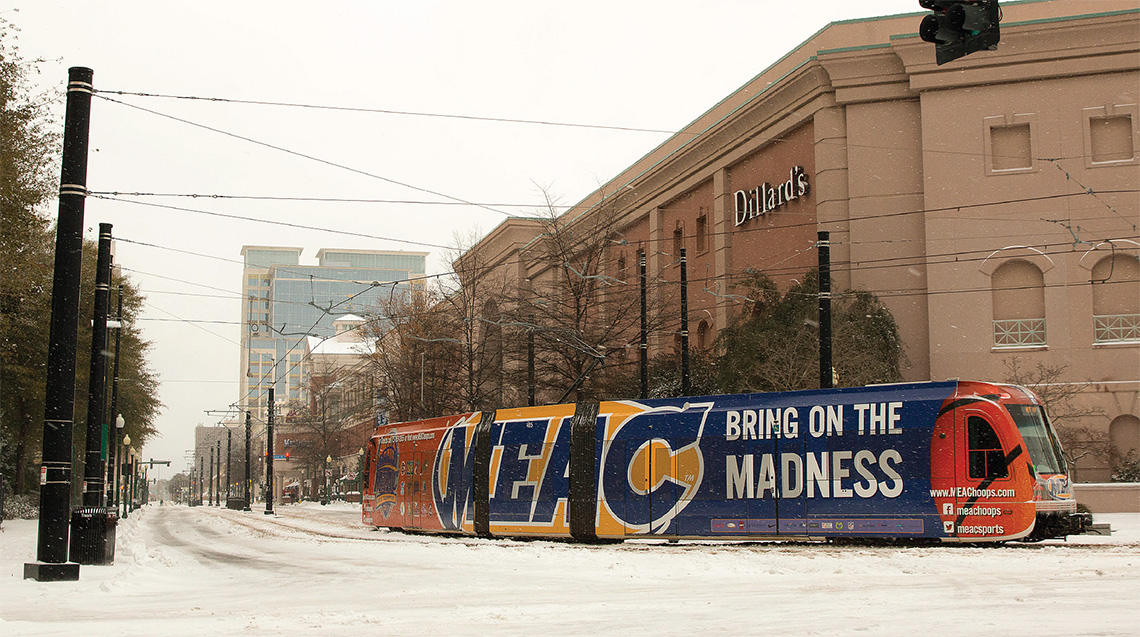 Many charming events have taken place on our system, including a marriage proposal in November 2014.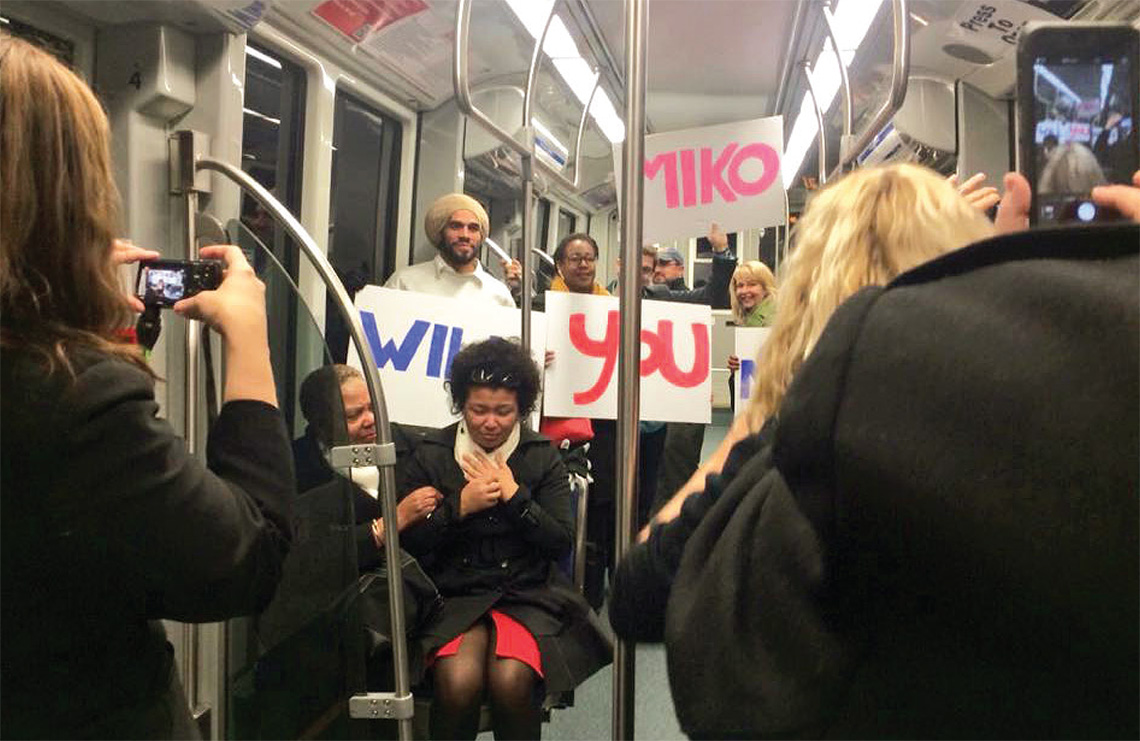 One of The Tide's biggest fans.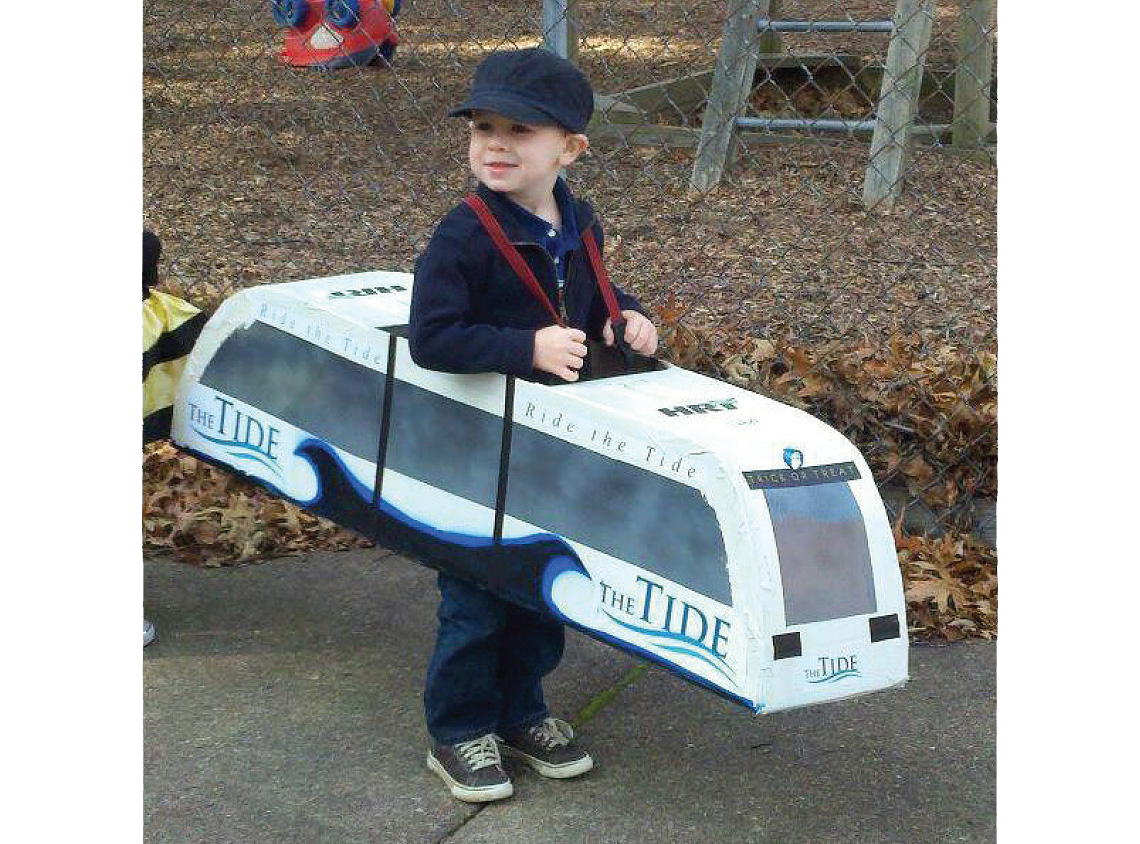 July 4th fireworks flash over the tower at the Slover Library.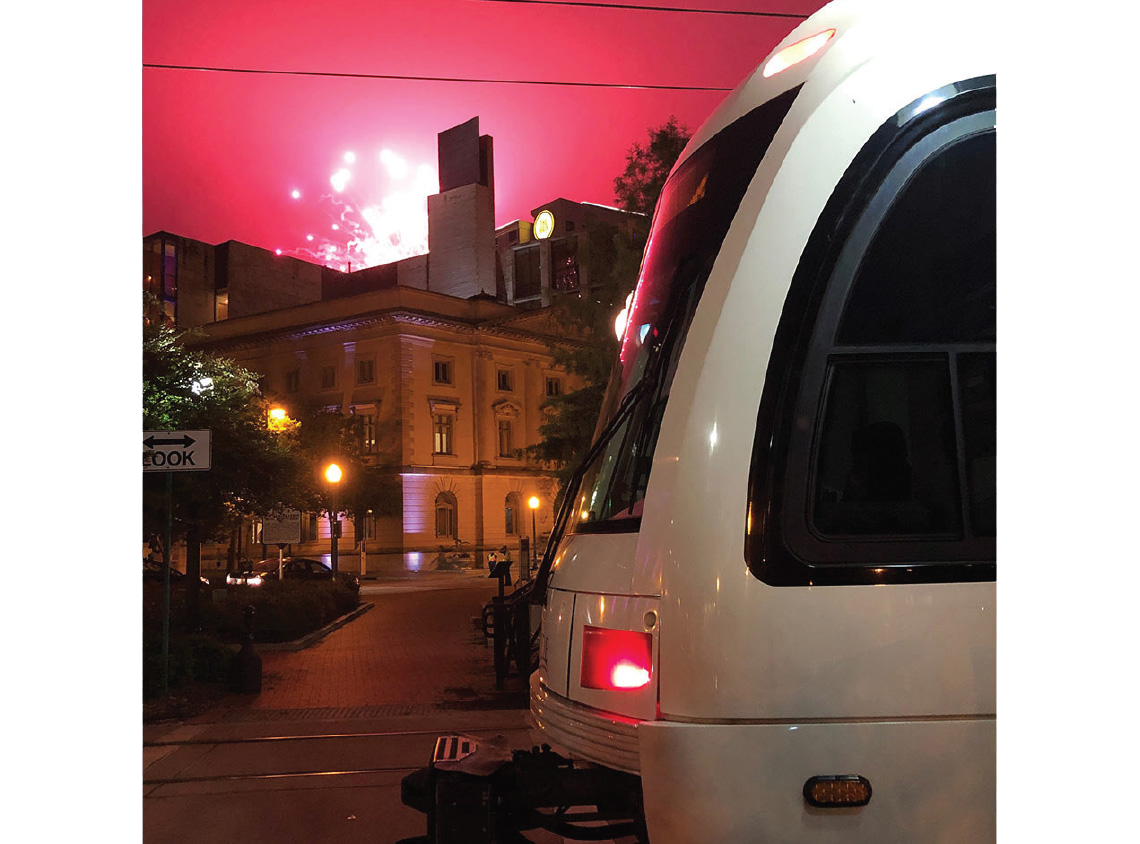 Two of the proposals submitted to redevelop the Military Circle Mall area of Norfolk. (Courtesy of WAVY 10)


Next Steps