Effective Fall 2021, Hampton Roads Transit is proposing to reclassify MAX Route 960 and MAX Route 961 from MAX Routes to Limited Stop Commuter Service.
What does this proposed change mean for you?
The routes will NOT be disrupted in any way. Route 960 will continue to provide service from the Downtown Norfolk Transit Center to the Virginia Beach Oceanfront, and Route 961 will continue to provide service from downtown Norfolk to downtown Hampton/Newport News.
HRT is proposing to decrease the fare costs for these two routes. The current fare is $4.00 for an adult single trip and the new proposed fare is $2.00 for an adult single trip. Likewise, the GoPass 1 Day fare, currently at $7.50 is proposed to decrease to $4.50.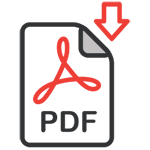 As a requirement of Title VI of the Civil Rights Act of 1964, HRT has completed a fare equity analysis on the proposed changes. That analysis can be obtained by clicking here.
Submit A Comment
---
Additionally, HRT will be holding information sessions for the general public about the proposed fare change and we welcome your feedback! You can learn more about the proposed fare change, review the fare equity analysis, talk with HRT staff about the changes and provide your written comments. The staff will be available at the following dates, times and locations.
For more information, contact Jennifer Dove, HRT's Civil Rights Program Coordinator at (757) 222-6000 ext. 6418 or jdove@hrtransit.org.