Update to "Route 1 Service Adjustment Alert" Effective April 13, 2020 Re-titled "JEB – Pembroke Mall Shuttle – Essential Service Plan"
In order to provide service between the Joint Expeditionary Base (JEB) Little Creek and Pembroke Mall during the activation of the Essential Service Plan, the Route 1 will continue its service between the Downtown Norfolk Transit Center and the JEB.  However, an hourly shuttle (Route 1 Shuttle) has been added to transport customers between the JEB and Pembroke Mall.  The schedules for the Route 1 and Route 1 Shuttle are available at gohrt.com.  Route 1 Shuttle schedule is also below.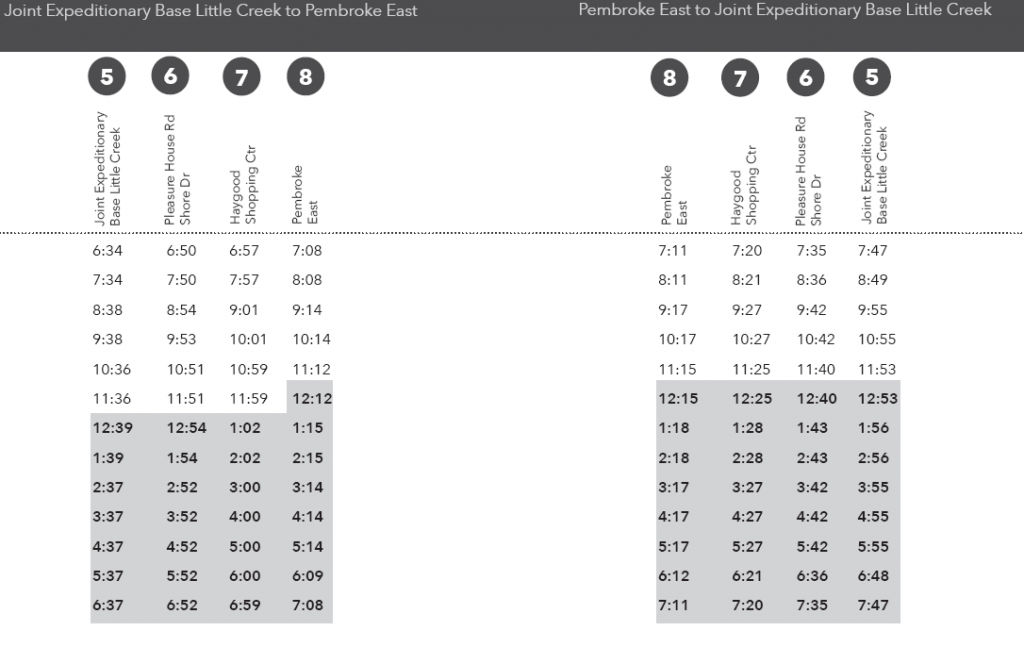 For more information:
View all alerts or call 757-222-6100
Para información en español, por favor llame 757-222-6100, y oprima el numero dos.
Dial 711 for TTY service provided by Virginia Relay.
Thank you for riding with Hampton Roads Transit!