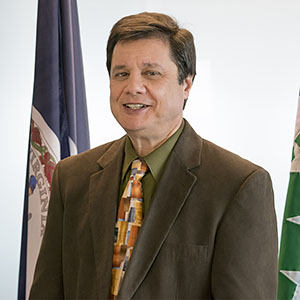 Ray Amoruso is Hampton Roads Transit's Chief Planning and Development Officer.
As the Chief Officer, he is responsible for Service Planning and Scheduling, Long Range Planning for high capacity transit systems such as Light Rail and Bus Rapid Transit, as well as Customer Relations, Business Development, Advertising and Sales, Grants Administration and System Performance Analysis for National Transit Database reporting.
Amoruso also oversees the development of HRT's Transit Development Plan and Capital Improvement Program. He has been with Hampton Roads Transit since 2009. Amoruso has over 36 years of public transportation experience in both the public and private sectors. Over the span of his career, he has an extensive work resume that specializes in transit planning and transit high capacity investments for projects in New York City, Denver, Atlanta, Portland, Newark, Detroit, San Diego and here in the Hampton Roads area.
Amoruso is a graduate from the City University of New York, and holds degrees in Urban Studies & Urban Planning.