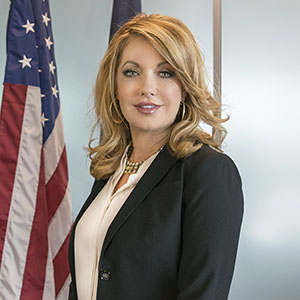 Kimberly Ackerman, Chief of Human Resources for Hampton Roads Transit joined the Senior Executive Team in 2013.
As Chief Human Resources Officer, Ackerman is responsible for the management and oversight of Recruitment & Retention, Benefits, Compensation and Classification, EEO and Compliance, Performance Management, Labor Relations, Policy Development, Risk Management and Auto Liability. She is responsible for the strategic direction and daily management of the Human Resources department.
With over 25 years of public sector experience working for state government, local municipalities, and in the transit industry, Ackerman has extensive knowledge of leading organizational development. She is passionate about sharing and developing best practices, and continues to transform the HR organization and business practices.
Prior to Hampton Roads Transit, she served as the Director of Human Resources for Greater Richmond Transit System (GRTC). Ackerman holds a Bachelor's Degree in Urban Studies and Planning from Virginia Commonwealth University (VCU) and is currently a member of the Society for Human Resource Management.