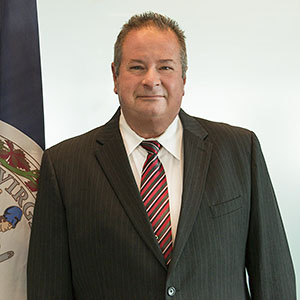 Jim Price is HRT's Chief Operations Officer. He is responsible for the day-to-day management of bus and light rail systems.
Price joined HRT in September 2008 and has participated in initial start-up efforts of light rail systems at Baltimore, MD, Salt Lake City, Utah, and Seattle, WA. He was a key participant in the successful 2002 Winter Olympics Transportation effort that provided light rail service to the Opening and Closing ceremonies, carrying 100,000 daily riders during the two-week event.
Price received a Masters' Degree in Intermodal Transportation Management from the University of Denver and a Bachelor's degree in Project Management and Business Management from the University of Phoenix.
Price also has published several technical papers on the means and methods to drive down operations and maintenance costs. He has served as chair of the American Public Transportation Association's Light Rail User Group.