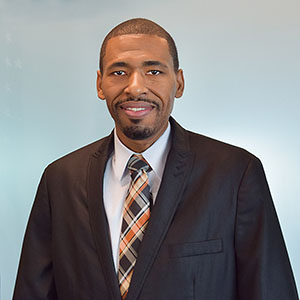 Derrick Snowden brings a wealth of experience directing day-to-day Safety and Security programs.
Snowden was HRT's Manager of Rail Transportation and Rail Training Manager. He left HRT to work for the Washington Metropolitan Area Transit Authority as a Safety Officer. There, he conducted investigations and inspections in response to railroad accidents/incidents and assured regulatory compliance, mitigating safety risks to the public and employees. Snowden returned to HRT to serve as the Chief Safety and Security Officer.
Snowden also worked in various operations roles to include bus, light rail and heavy rail in Charlotte, NC and Washington D.C, where he established and managed the day-to-day implementation of rail and bus service.
Snowden currently holds a Transit Safety and Security Program (TSSP) Certificate, and is Certified in National Incident Command System (NIMS).