NORFOLK, VA – On Election Day, Tuesday, November 7, Hampton Roads Transit offer free fares on bus, light rail, ferry, and paratransit services. Fares are being waived to give riders an opportunity to get to the polls and vote.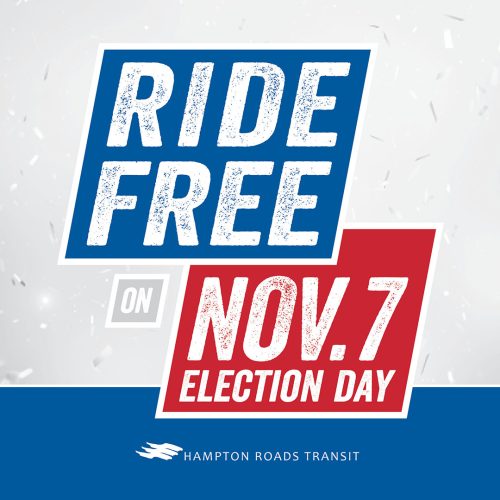 Election Day is one of four free fare days designated by the Transportation District Commission of Hampton Roads. The others include Transit Equity Day in February, Earth Day in April, and on Juneteenth.
"This is a great opportunity for people to experience the convenience and benefits of public transportation. HRT serves polling places in six cities across the region, and we want to do what we can to help people get there."
– William Harrell, President and CEO at Hampton Roads Transit
To learn where your polling place is located, visit the Virginia Department of Elections. To find out if your polling place is served by transit, and the best route to get there, visit gohrt.com/routes.