HRT Response to Coronavirus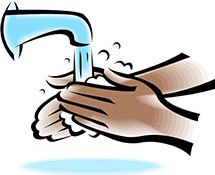 We encourage everyone to keep in mind that maintaining good, personal hygiene habits is essential to controlling the spread of any disease.
Wash your hands using soap and water, or an alcohol-based gel.
If you must cough, cover your mouth or cough in a tissue or into your flexed arm.
If you are sick or have a fever, stay home.
Official Links

Virginia Department of Health


CDC Situation Summary


Centers For Disease Control


How to Select, Wear, and Clean Masks
Current Risk Assessment
For most of the American public, who are unlikely to be exposed to this virus at this time, the immediate health risk from COVID-19 is considered low.
People in communities where ongoing community spread with the virus that causes COVID-19 has been reported are at elevated, though still relatively low, risk of exposure.
Healthcare workers caring for patients with COVID-19 are at elevated risk of exposure.
Close contacts of persons with COVID-19 also are at elevated risk of exposure.
Travelers returning from affected international locations where community spread is occurring also are at elevated risk of exposure.
This is a rapidly evolving situation and information will be updated as it becomes available.
Here are basic facts from the Centers for Disease Control
The virus was first detected in China. The virus has been named "SARS-CoV-2" and the disease it causes has been named "coronavirus disease 2019" or COVID-19.
Coronaviruses are a large family of viruses that are common in people and many different species of animals, including camels, cattle, cats, and bats. Rarely, animal coronaviruses can infect people and then spread among people such as with MERS-CoV, SARS-CoV, and now with this new virus, SARS-CoV-2.
Both MERS-CoV and SARS-CoV have been known to cause severe illness in people. The complete clinical picture for COVID-19 is not fully understood.
Reported illnesses have ranged from mild to severe, including illness resulting in death. While information so far suggests that most COVID-19 illness is mild, a report out of China suggests serious illness occurs in 16% of cases.
Older people and people with certain underlying health conditions like heart disease, lung disease and diabetes, for example, seem to be at greater risk of serious illness.