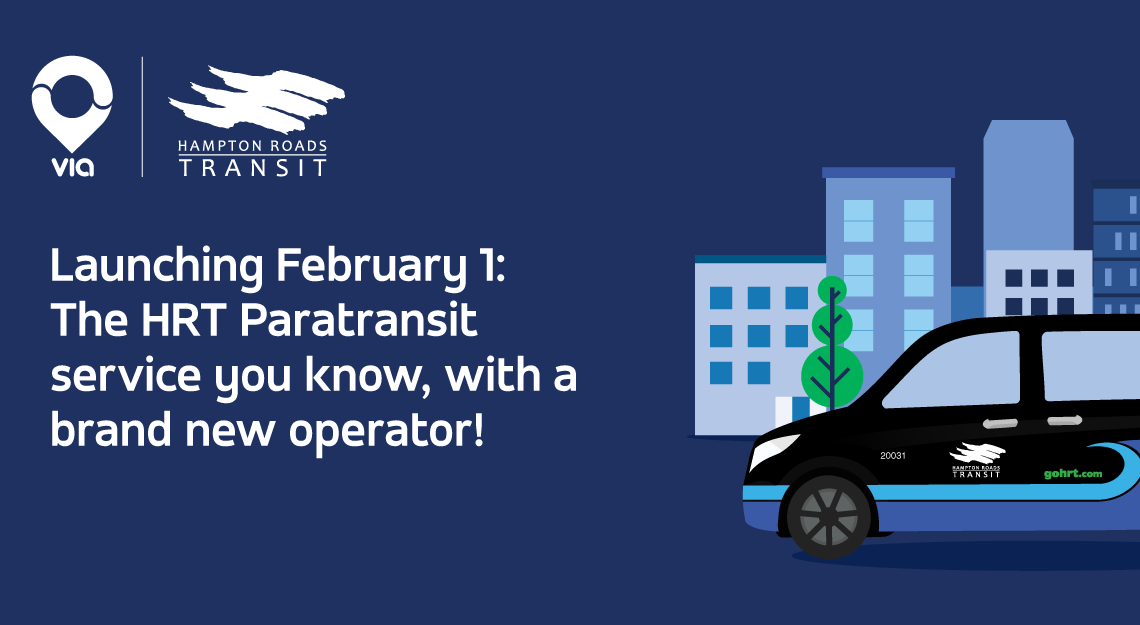 A fleet of new vehicles and technological upgrades lead the improvements to HRT Paratransit services rolling out to customers in February under a new contract approved by Hampton Roads Transit's governing board. The new contract will bring significant improvements to how customers interact with Paratransit services.
As of February 1, eligible riders can call (757) 455-8010 or use a new web portal to book a ride. Riders will provide pickup and drop off location to a representative by phone or in the booking window on the web portal, and Via will match them with a ride.
"This new contract will offer enhanced technology and better customer service. These improvements are consistent with HRT's mission to connect Hampton Roads with transportation solutions." —William Harrell, president and CEO of HRT
The contract aims to increase efficiency of Paratransit services and improve the experience for HRT's Paratransit customers. In the coming months, Paratransit riders and caregivers also will be able to book trips through a mobile app on a smartphone. Via's technology will provide unparalleled visibility for customers through real-time vehicle tracking to help riders better prepare for the arrival of their ride.
In addition to a new contract, the board also approved the purchase of 45 new 15-passenger Paratransit vans — like the type in use today — and 20 high-roof vans that are somewhat smaller and more fuel efficient than the current variety.