All smiles at Liberty Street in Chesapeake on Friday, July 12, when Hampton Roads Transit and city officials officially cut a ribbon on a collection of city bus shelters.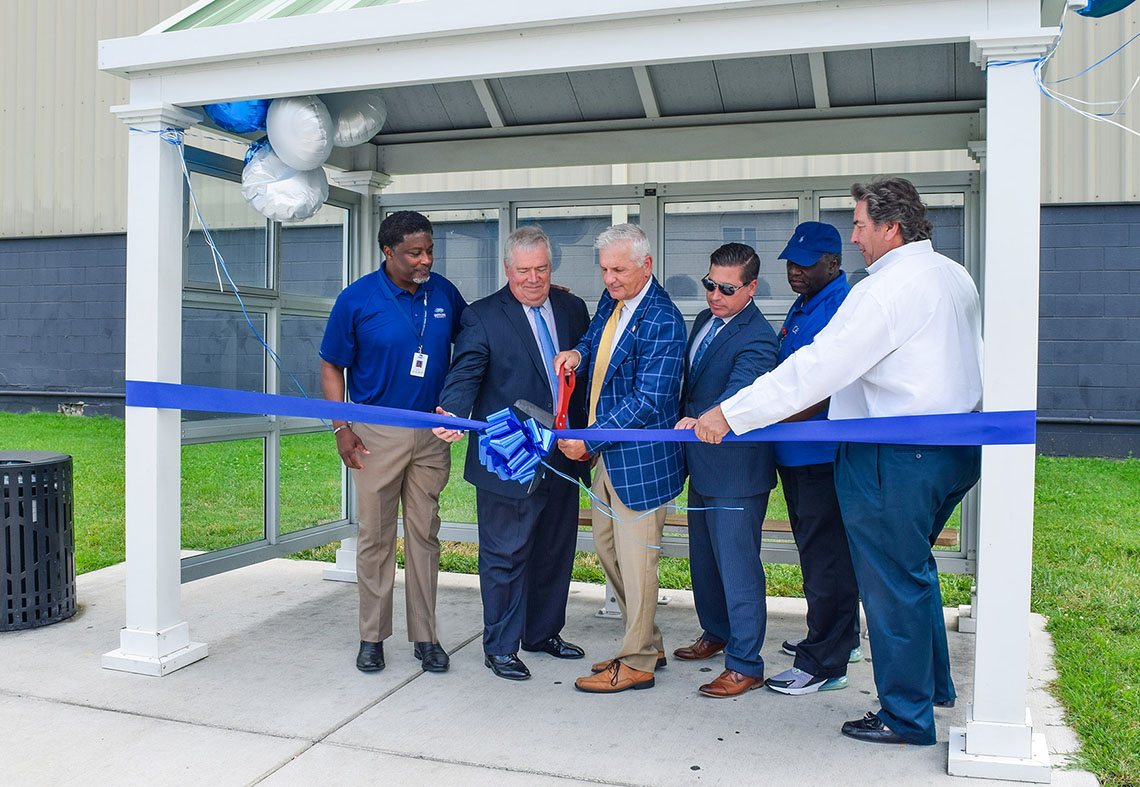 (From left to right) William E. Harrell, President & CEO of HRT; James E. Baker, Chesapeake City Manager; Rick West, City of Chesapeake Mayor; Matt Hamel, attorney, Chesapeake City Councilman; Dwight M. Parker, Chesapeake City Councilman; and Douglas Fuller, Immediate Past Chairman
The new location at Liberty and Seaboard serves HRT's local routes 6, 12, 13 and 58, serving the cities of Chesapeake, Norfolk and Virginia Beach.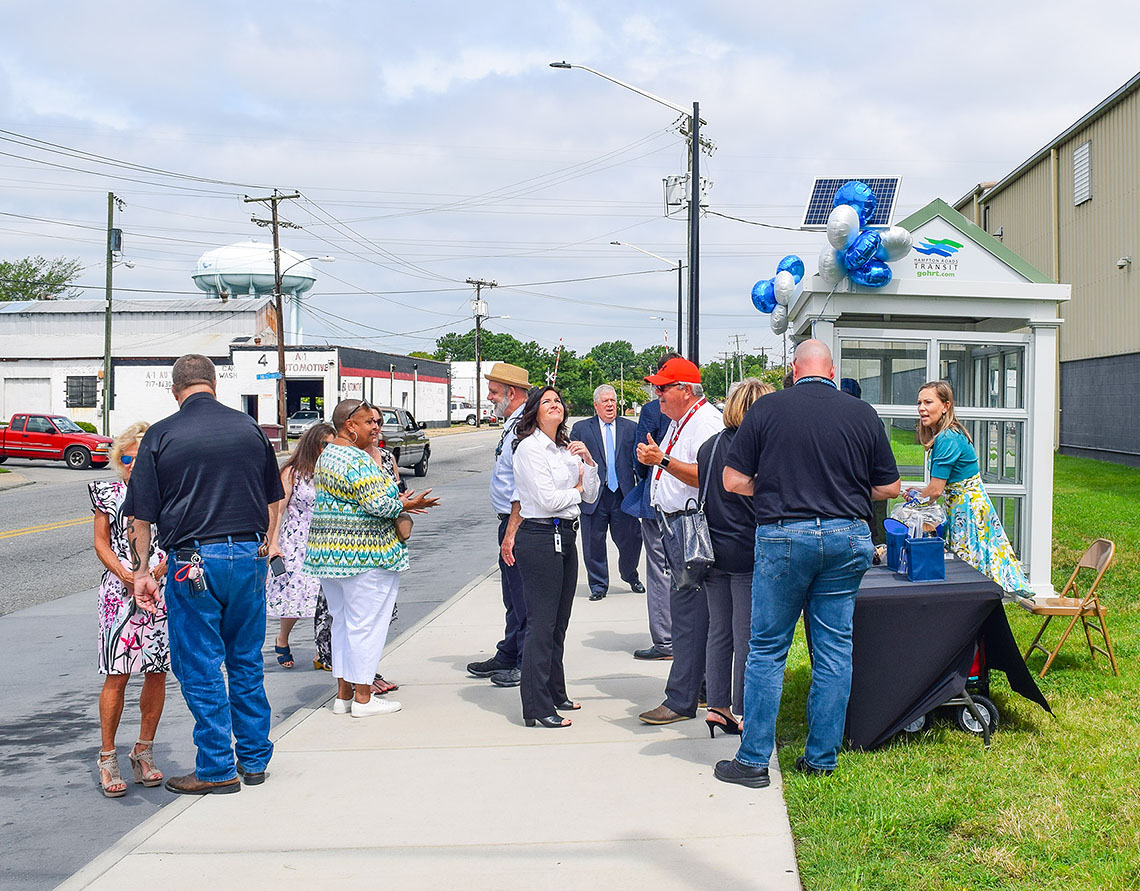 It was built after the original stop was moved because of construction related to the replacement of the 22nd Street Bridge that crosses a set of Norfolk Southern Railroad tracks.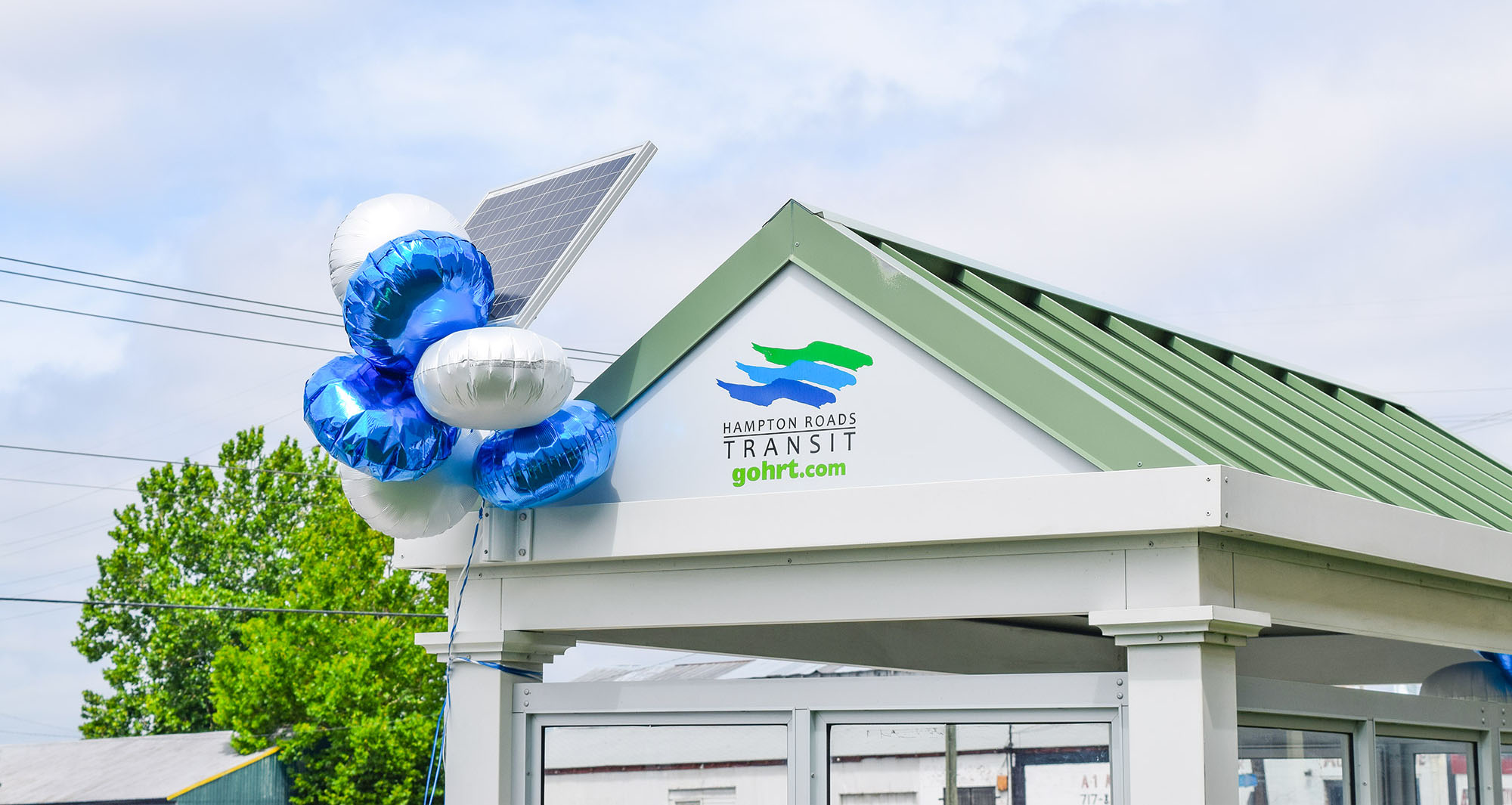 The new shelters have solar lights for better use at night and the transfer location is designed to allow buses to pull out of traffic to load passengers, making the process safer and easier to use.